With WordPress powering over a billion websites on the web, knowing what plugins to include and what plugins to stay away from can be difficult. As soon as you go onto Google and search for plugins, you will notice that the results are full of different plugins but knowing which ones are trustworthy and which ones are not is a challenge. However, in this blog post, you can find out more about my Top 5 WordPress Plugins For Your Website and why you should choose each of the 5 plugins within your WordPress Website. While these Top 5 WordPress Plugins are just my personal opinion, I strongly recommend and use each of the plugins shown within my own websites including Join Avon & Join Avon Cosmetics! I use each of these plugins with my clients through my Web Design Doncaster services.
Contents:
Elementor
Everest Forms
Updraft Plus
Pagespeed Ninja
WordFence Security
Smush (Bonus)
1. Elementor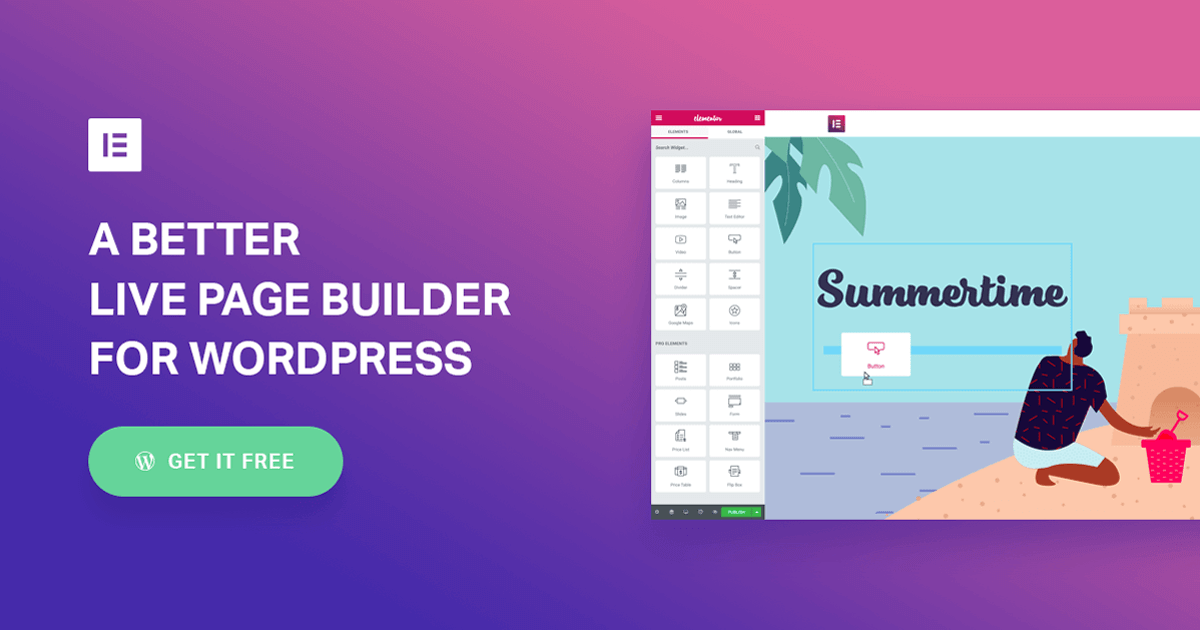 The first plugin of the Top 5 WordPress Plugins is Elementor, which is an absolute MUST when it comes to setting up your WordPress Website. Elementor is a Drag & Drop Building Plugin that allows you to build your WordPress Website and Pages through a Drag & Drop Builder instead of direct development through PHP or HTML. This is often the easiest way to build your website as it allows you to visuall decide on changes and develop your site instead of coding and editing. Alongside that, Elementor also has many additional plugins such as Ultimate Elements For Elementor which allow you to extend the functionality of your Elementor Website through Additional Features. Elementor is one of the best page building plugins and that is why it's included first within this Top 5 WordPress Plugins post!
Key Features:
Select from over 100 Pre-Built Templates
Fully Drag & Drop
Build a Fully Responsive Website from Scratch!
Price:
The Elementor plugin is free on the WordPress Directory and the Free Version allows you to create a Responsive Website with General Functionality. You can also use some of the Pre-Built Templates without any cost. However, for CSS Editing and Further Features, you can purchase Elementor Pro which is the Pro Edition of Elementor.
Personal – $49 Per Year For One Site
Plus – $99 Per Year For Three Sites
Expert – $199 Per Year For 1,000 Sites
However, you can unlock and access a lot of the Pro Features through Expansion Plugins such as Ultimate Addons For Elementor and more.
2. Everest Forms
The second plugin of the Top 5 WordPress Plugins is Everest Forms. This plugin allows you to build and design your contact forms for your WordPress Website for Free, meaning that you don't have to pay for Elementor Pro or develop them through HTML code like you would with other contact form plugins. The Everest Forms plugin allows you to visually design and create your contact forms by dragging and dropping the many different form features into your form window. You can set up your form with different conditional features and you can even set your form to send the submissions to multiple people, all for free.
Key Features:
Drag & Drop Form Building
Easy To Add New Features
Embed Into Your Site Through Shortcode
Edit & Change Your Form At Any Time
Price:
The Everest Forms plugin is initially free to use and setup and doesn't require any cost for a basic form. However, if you want to do extremely complex things with your contact form, you will need to purchase Everest Forms Pro which allows you to add extra features to your form that previously were locked due to you using the free version. These pro features include file upload and more and while you don't need the features, you can pay for access. The free version works fantastically though so you don't need to buy it!
3. Updraft Plus
The third plugin of the Top 5 WordPress Plugins is UpdraftPlus. This is a plugin that allows you to backup and store your WordPress Website Files so that you can restore old backups, should your website break due to a plugin update or due to a breach of your website security. You can backup your website as much as you would like and you can store your backup on various different platforms such as Google Drive, Website Storage, Zip Download and more. Once backed up, you can restore your website to an older version at any time by going into your UpdraftPlus Plugin and clicking restore on your platform. This is great for keeping your website safe and secure, should the worst happen! UpdraftPlus has to be one of the most important plugins for your Website Security and that's why it's included in this Top 5 WordPress Plugins post as it's essential!
Key Features:
Backup Your Website For FREE
Store Your Backups Externally
Restore Your Website At Any Time
Backup Your Database
Regularly Backup Your Site
Price:
UpdraftPlus is a Free Plugin which can be found on the WordPress Directory and you can backup your site, store the files externally and restore your website as much as you would like to, for free. However, UpdraftPlus do have a Premium Version, of which you can set automated backups, migrate your site and more and if you want to do more than just save your site files as a backup, you should probably look at the premium edition of UpdraftPlus as it's a great safety feature!
4. PageSpeed Ninja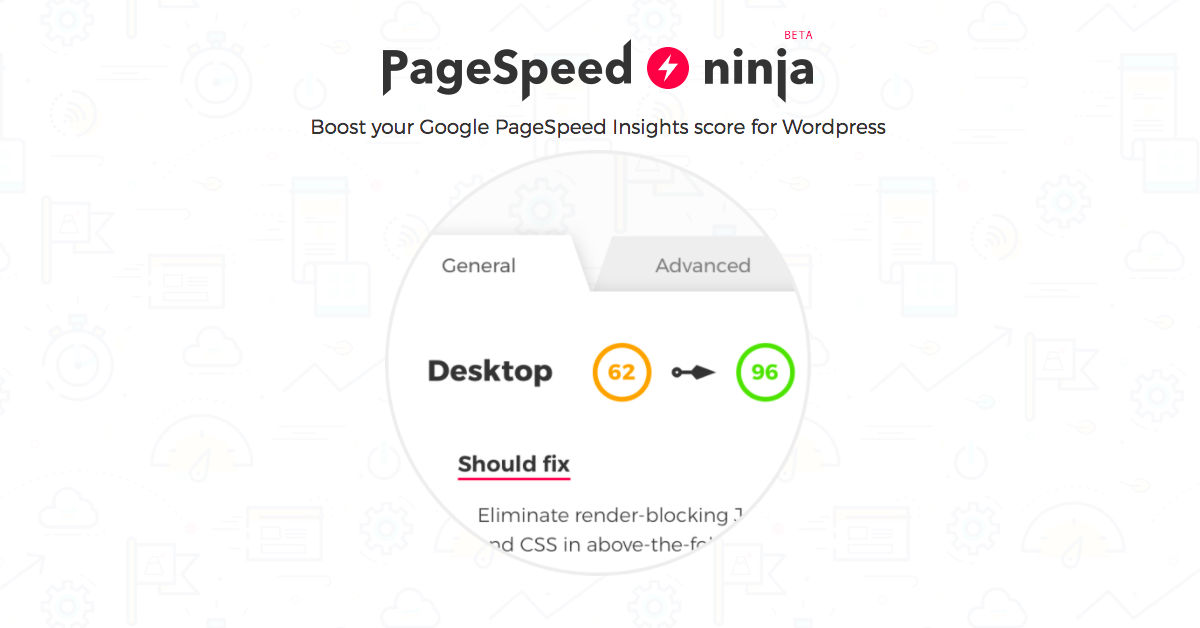 The fourth plugin of the Top 5 WordPress Plugins is PageSpeed Ninja. PageSpeed Ninja is a plugin that optimizes your website for Google Pagespeed Results. Regardless of your website and how you develop it, scoring high on Google Pagespeed can be difficult and the standards for high results on Google Pagespeed are high, however, Pagespeed Ninja works to ensure that your site matches the standards as closely as possible, allowing for much higher results on Google Pagespeed. Often, the plugin can take your site from a Red, Low Score to a Green, 80+ Score on both Desktop & Mobile, just by installing it! While Pagespeed Ninja does improve your Google Pagespeed Score, it doesn't directly impact your website and you can still pair the plugin with a Caching Plugin to speed up your Overall Website, however, it's overall results and ability is why it's included in this Top 5 WordPress Plugins post.
Key Features:
Improves Your Google Pagespeed
Works After Installing
Actively Works In The Background To Optimize Your Site & Score
Works Perfectly For Free
Price:
The Pagespeed Ninja plugin is Free and works from the first install to improve your website speed and Pagespeed Score. The developers don't directly offer a Premium Version of Pagespeed Ninja and the plugin offers everything from the Free Install, meaning that you can improve your Pagespeed Score from just installing through the WordPress Directory!
5. WordFence Security
The fifth plugin of the Top 5 WordPress Plugins is WordFence Security. It is no secret that keeping your website secure from any malicious activity is important and with the wide range of potential attacks that can happen, especially on WordPress, keeping your website secure can often seem scary, however, it isn't. WordFence simplifies the WordPress Security Process and ensures that all areas and aspects of your Website is fully secure. From tracking any malicious activity and user IP addresses to blocking and preventing anybody from damaging your website. WordFence takes you through the whole setup too, meaning all you have to do is install, setup and secure. Security is massively important and that's why WordFence is included within this post of the Top 5 WordPress Plugins.
Key Features:
Easy To Use & Install
All In One Security Plugin
Defends All Aspects Of Your Website
Track Attacks, Malicious Activity And More
Price:
The WordFence Security Plugin is Free from the WordPress Directory and it works perfectly for any general website however if you notice that your website is regularly under attack or you need stronger protection across your site, you can upgrade your WordFence to the Premium Edition which claims to be 3X as Powerful, however, the Free, Normal Version offers everything you need.
Bonus! – Smush Image Optimisation
Alongside Pagespeed Ninja and other Caching Plugins, Smush is an absolute MUST for any WordPress Website that includes and uses images. Images can often take up megabytes of space on your website storage and if they are not optimized, it can be the difference between a page one ranking and a page 2, or the difference between a website visitor and customer or no visitors. Smush compresses images within your WordPress website, without your images looking any difference and without losing any quality. This means that you can remove any of the attached image data and ensure that your site loads quickly, while still looking great. Smush also allows you to compress your entire media folder in just a couple of clicks, making it efficient and easy to use! Smush is great for reducing site loading speed and it had to be included within the Top 5 WordPress Plugins post!
Key Features:
Easy To Use
Install And Compress Straight Away
Compress Your Entire Media Folder
Prevents Loss Of Quality & Look
Price:
Smush is Free to install through the WordPress Directory and the Free Version works fantastically for most websites and it can often reduce your loading speed by seconds. However, Smush does have a Pro Version too, which removes a couple of restrictions such as only being able to Smush 50 Images at a time (You can compress more than 50, you just have to click the button for each 50!) and more, However, the best Pro Feature is that you can compress your images even more than in the Free Version, making the file size even smaller! This is great for sites that have hundreds of images!
And That Is My Top 5 WordPress Plugins!
And that is all for this post of the Top 5 WordPress Plugins! With the plugins above, you can go onto creating your WordPress Website and improving both your website loading speed and overall feel & design with the plugins shown above. As previously mentioned, selecting the right plugins for your WordPress Website can be difficult, however with these Top 5 WordPress Plugins, you can't go wrong!
Most of the Top 5 WordPress Plugins include installation walkthroughs and you can find more in-depth tutorials on YouTube as to how to use the top 5 WordPress plugins and how to get the most out of each one. You will find that all 5 have extra settings and tweaks to make them more fitting to your website and you can change each section to work for your site.
You can also find out more about each of the Top 5 WordPress Plugins by looking at their information within the WordPress Directory!
If you have any questions about each of these Top 5 WordPress Plugins, get in touch with Ryan Houghton and let me know what I can do to help!